It's homecoming week! And this week, we're going Back to the Future with The Big Preview. Step inside for food rec's, a game preview, a stats breakdown, and bonus coaches celebrating homecoming! It's The Big Preview: Mississippi State vs. Bowling Green.
THE BIG PREVIEW
MSU VS. Bowling Green
It's time for week six of The Big Preview, as we try to move on from the fourth quarter of last weekend's game (OH MY GOSH THEY JUST SCORED AGAIN).  It's a new week, and a half dozen girls' grandparents are in town to see them strut across the football field with ear to ear grins and the innate ability to not trip a three inch heel in that divot Chris Jones left in the playing surface.
THAT's RIGHT, It's homecoming!
In this week's homecoming/Back-to-the-future edition of The Big Preview, we'll give you our recommendation for where to eat this weekend, a preview of the game, some quality number-crunchin' from our resident statistician, and there's even a bit of a surprise waiting for you in section four this week (homecoming themed).  You can check out all four sections below, or as always, use the handy links just below here to skip to your favorite section.
Happy reading, and hail extra-makeup-and-uncomfortable-dresses!
Click any of the four links below to scroll directly to the section that you're looking for (each section also features a button at the end to take you back to the top of the page):
Location: 408 University Drive, Starkville, MS 39759.
662.615.4080
Speciality: The absolutely delicious Stromboli.
OLD MAIN TRADITION: How can you not love this joint? When I moved to Starkville in 2003 for my junior year of college, I was a resident at nearby Glenn Hollow apartments. Stromboli's is one of the first memories I have of Starkvegas. At that time, they had the famous $5 medium one-topping pizza. OH MAN... that sweet-tasting crust with gently spread tomato sauce was unlike anything else in Otkibbeha County. Now, that specific pizza is $6.75. Dang you, inflation.
FAVORITES: We mentioned the pizza but didn't elaborate on the famous Stromboli. This joker is a beef-seasoned baked dough casing with marinara, filled with pepperoni and the best mozzarella cheese around. You can also get a bacon cheddar version for a few cents extra. They both come in half or full orders. OUR ADVICE; GO HEAVY ON THE FULL ORDER.
The calzones rock, too. Pick from veggie or "Ole Main" ones. Both would make George Constanza and the entire New York Yankee organization drool.
Don't get me wrong... any pizza from the scribbled-walls of this place is the correct pizza to pick. They can mix and match with ease.
The oven-baked subs and meat lasagna are fantastic choices if you can't think of anything on the menu that fits your hungry but picky personality.
DESSERTS: They're not on the online menu but you definitely need to ask for the cookie dough bites. OMGSH. Cookie bites wrapped in the famous Stromboli's dough.. WOWSER. Why are still her reading? Make your way over this weekend.
The Bowling Green Falcons head to Starkville as a bit of an enigma. In five games against non-BCS competition, the Falcons have completely dominated their opponents, winning by an average of 25 points, but against Indiana, the Falcons tasted defeat 42-10.
While Bowling Green has not defeated an SEC team since knocking off Kentucky in 1985, the Bulldogs would be wise to take their homecoming foe from the MAC seriously.
The Falcons do not follow the typical #MACtion plan as the team returns nine defensive starters from a defense that finished the 2012 season ranked sixth in total defense. The Bowling Green defense has especially cracked down in the red zone, only allowing teams to score on 8 of 17 such possessions, which is good enough to rank the Falcons second in the country in red zone defense.
On the defensive side of the ball, linebacker D. J. Lynch has been everywhere for the Falcons, registering 35 tackles, four of those for a loss. Defensive linemen Taylor Royster and Kendall Montgomery have registered two sacks a piece, to lead the team in that category.
Overall, the Falcons have registered nine sacks on the season, 38 tackles in the backfield, recovered six fumbles and snagged one interception.
Offensively, the Falcons have given scoreboards a workout, averaging 32 points per game.
Redshirt sophomore Matt Johnson triggers the Falcons offense, and he has gone 103 for 158 for 1395 yards and nine touchdowns against three interceptions. He has spread those passes out to 13 different receivers with Shaun Joplin (25 catches for 413 yards and one touchdown) and Chris Gallon (24 catches for 232 yards and two touchdowns) leading the way in receptions.
In the running game, walk-on freshman William Houston has proven to be a short yardage commodity, scoring seven touchdowns on the season, six of which have been from one-yard out. The other came from the two yard line. When Houston is not serving as a goal line vulture, Travis Greene has done the heavy lifting, picking up 711 yards on 120 carries, good for 118.5 yards per game. Greene has also scored three touchdowns.
On special teams, Tyler Tate has hit 6 of 8 field goals, only missing two against Indiana from 33 and 47 yards. His longest make of the season is 41 yards. Punter Brian Schmiedebusch is averaging 40.2 yards per punt with a long of 56, with eight coming to rest inside the 20.
Mississippi State Injury Report
How we looking on Injuries this week Chuck?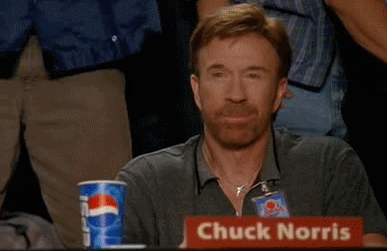 Out for Season
Jay Hughes (Achilles), Justin Malone (Foot)
NOTE: Chuck Norris is not a licensed medical doctor, unless Chuck Norris tells you he IS a licensed medical doctor, in which case Chuck Norris is a licensed medical doctor.  All Chuck Norris diagnoses come with two roundhouse kicks to the face as the prescription.

The Numbers Game - Breaking Down Bowling Green
by Prediction? Pain
It's difficult to know what to expect in games against solid mid-major college football programs. You know they're competitive most years, and you think you vaguely recall some semi-recent scare they gave to a power conference team. But you've never really sat down to experience their week-to-week in-conference grind against their directional brethren, nor raptly watched their annual matchup in the Kinkos.com PC Load Letter Bowl (Presented by Shoney's) with the co-champs of the Sun Belt.
So what's the deal with these guys? Do they try to outscore you, or are they content to let the defense dictate the pace of the game? Are they more vulnerable against the run or the pass? Do they have a ball-hawking defense? Are they turnover prone?
Well, I don't know the answers to any of those questions. But I've got stats. Oh so many stats. Let's take a look-see.
First we have the offense:
Offensive category

MAC Rank

NCAA Rank

Scoring Offense

3rd (32 ppg)

50th

Rushing Offense

Yards per game

2nd (211.5 ypg)

31st

Yards per carry

3rd (4.81 ypc)

45th

Passing Offense

Yards per game

2nd (269.3 ypg)

41st

Yards per attempt

1st (8.9 ypa)

17th

Team passing efficiency

1st (154.25)

28th

Total Offense

2nd (480.8 ypg)

28th

3rd Down Conversion %

1st (48.15%)

29th

Turnovers

Fumbles lost

1st (1)

1st (tied w/ 15 others)

Interceptions thrown

1st (3)

24th (tied w/ 15 others)

Red Zone Conversion Scoring %

5th (82.76%)

68th

Sacks Allowed

10th (2.5 pg)

96th

Tackles for Loss Allowed

8th (5.67 pg)

61st
Ok then. They score well, they run well, they pass well, they convert third downs well, and they take care of the ball really well.
Oh yeah, and then there's this:
Bowling Green Avg. Time of Possession

MAC Rank

NCAA Rank

1st (35:45.50 pg)

2nd
Hmm . . . .
But hey, they allow a bunch of sacks and are mediocre in the red zone. So that's something. Right?
Ok, but what about the defense? I mean, they can't be that consistent on both sides the ball, can they?
Well, yes and no:
Defensive category

MAC Rank

NCAA Rank

Scoring Defense

1st (16.5 ppg)

15th

Rushing Defense

Yards per game

3rd (150.33 ypg)

55th

Yards per carry

7th (4.77 ypc)

97th

Passing Defense

Yards per game

2nd (193.7 ypg)

23rd

Yards per attempt

1st (6.1 ypa)

25th

Opponents' passing efficiency

3rd (119.22)

45th

Total Defense

1st (344 ypg)

29th

Opponent's 3rd Down Conversion %

5th (40.96%)

75th

Turnovers

Fumbles recovered

4th (6)

15th (tied w/ 10 others)

Interceptions

13th (1)

118 (tied w/ 6 others)

Red Zone Conversion Scoring % Defense

1st (47.06%)

2nd

Sacks

9th (1.5 pg)

91st

Tackles for Loss

5th (6.33 pg)

48th
Scoring and total defensive stats are pretty stout, and the red zone defense is damn impressive. They appear to play the pass pretty well, too.
But the third down conversion defense is surprisingly average for a team with such a decided time-of-possession advantage over their opponents. And the poor yards-per-carry number doesn't seem to fit in with either that stat or with the above-average total run defense.
Still, overall, it's easy to see from these stats why Bowling Green is considered one of the MAC's top teams. Solid, balanced offense and defense. They gain a lot of yards, score a lot of points, and don't allow their opponents to do too much of either. They control the clock, and don't turn the ball over. Though their penalty stats are unremarkable (7th in the MAC and 66th in the NCAA in penalty yards per game), they seem like the kind of team that doesn't beat themselves.
This in fact may all be true. They may come into Starkville and put on a clinic of those classic mid-major football fundamentals.
But here's something to remember while you ponder their cornucopia of well-rounded statistical accomplishments: Bowling Green has four wins over FBS teams this year. The combined records of those teams, none of which is from a BCS auto-qualifying conference, is 4–18. (And two of those teams' four wins came against FCS schools.)
And how did Bowling Green's stellar offense perform against the lone big-name school on its schedule thus far, Indiana? It didn't score. Bowling Green's 10 points in the 42–10 drubbing it took at the hands of the Hoosiers came on a 56-yard blocked punt return for a touchdown and 45-yard field goal. It reached the red zone three times, and came up empty on each—one missed field goal, and two failed fourth-down tries. Though the team gained a little over 400 yards, its running and passing numbers were down across the board. It's team passing efficiency rating was below 40. And two of Bowling Green's season-total of four turnovers occurred in this game.
Maybe Indiana's defense is on the rise, and Bowling Green's offense ran into an immovable Big Ten unit bent on domination. Maybe the Hoosiers are fundamentally sound tacklers and gap-fillers whose salty ways were just too much to overcome that day in Bloomington. Maybe even middling Big Ten teams are just that stout defensively.
Indiana's Defensive Machine

Defensive Category

Big Ten Rank

NCAA Rank

Scoring Defense

11th (31 ppg)

88th

Rushing Defense

12th (212.2 ypg)

109th

Passing Defense

8th (240.4 ypg)

77th

Total Defense

12th (452.6 ypg)

105th
Maybe not.
How does State's defense compare to the one that shut-out the Bowling Green offense? Our scoring, rushing, passing, and total defensive ranks in the SEC are between 4th and 7th, and nationally they're between 37th and 56th.
So what, in the end, do the numbers tell us? That, at least on paper, covering the spread—and then some—shouldn't be a problem.
Ah, homecoming.  The time when campus' most outstanding ladies strut their stuff in only the finest of dresses for all of campus to admire.  This is a time each year when the cream of the crop in MSU's female enrollment rise to the top, and display both their talents and their beauty.  Now, despite the fact that a true homecoming queen is more about her accomplishments and deeds than she is her looks, what good queen wouldn't want to strut her stuff in front of 52,000+ on a beautiful fall Saturday?  No queen; that is the answer.  But it's not fair that the girls be the only ones who get to dress up in fancy dresses for homecoming.  Why can't, say, the MSU coaches?  Why can't they show their support and enthusiasm for the homecoming selection process by sporting a size two with heels?
Well, a few coaches decided that they would.  This year, several fashion forward fellas on MSU's coaching staff decided to dress up and show their support for the 2013 homecoming court by donning their finest garments (just some ole things they had laying around).  Let's take a look at the three gentlemen who opted to dress to impress this weekend:
MSU Head Coach Dan Mullen:
What fall wardrobe is complete without that cute turtleneck, three-quartersleeve dress to impress all your fellow coaches ladies?  Oh, Danny boy, vertical stripes, vertical stripes, are calling....
Geoff Collins:
They say black is slimming, and well that's typically true unless you're a defensive coordinator.  Hey, that's okay Coach Collins, we here at FWtCT support the curvy designs of the female figure sent straight from the big man up above.  Strut your stuff #JUICEPOINTS #SWAG #SWAGDRESS #CANOFSWAG #GETTHEBALLDESIGNSFORFALL
and last but not least, MSU OC Les Koenning:
We would have been sorely mistaken if we did not include the, um, 50's fashion forward trendsetting style of MSU OC Les Koenning.  Does that dress have a built in girdle, coach?  It sure does, and one that has plenty of room for a whole playbook of third-and-long counter plays.  Also comes in pumpkin patch print!
Photo by Spruce Derden-USA TODAY Sports
---