This year's edition of March Madness has proven to be just as exciting as previous versions so far, as top fell short of the Sweet 16 in the tournament's opening weekend.
One of those top seeds, Kansas, was taken down by 10-seed Stanford, 60-57.  That's not what we're here to talk about, though; we're here to talk about Stanford's awesome pep band.  As a unit, they've been known to put on some pretty unique shows (and smuggle in booze in tubas!), but they're cowbell player is by far the star of the pep band.
During yesterday's game, he seized his moment on TV by banging out what our scholars will one day surely describe as a "Top-5 cowbell solo of all time".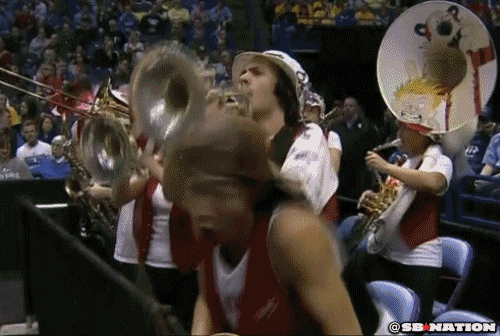 MSU BAND DIRECTOR - This guy would be an outstanding addition to the basketball pep band for next year.  See what you can work out, please.