20. Dwight appreciates the commitment:
19. Chevy is at a total loss for words:
18. Snoop Doggy Dogg, I mean Dogg, I mean Lion, whatever, is literally everywhere these days. But D-O double-G, he's artistically ecstatic:
17. Arizona's Stewart Bradley chimes in:
16. Babies everywhere rejoice:
15. Quotes from Stephen Colbert and Jon Stewart:
14. Strange but this is good reaction... I think:
13. Jay-Z and Kanye thinks this news is cray. We ball so hard:
12. Booty shaking is a must when news breaks:
11. Elmo and Jimmy prepping for their on-air puppet-white boy dance tonight: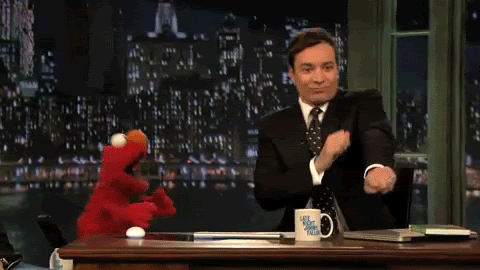 10. Nolan Ryan, everyone:
9. OOOOO WEEEEE! What's up with that? What's up with that?
8. Regardless of what John Denver says, standing ovations are awesome:
7. Thanks MNF guys:
6. Encino Man hasn't been this happy since he wheezed the ju-uice:
5. When the news hit Oprah's audience...
4. Ron Swanson is giddy:
3. "Sweet Fancy Moses!"
2. We don't care how he got those scars but we do appreciate the kind gesture:
1. Lastly, the only true approval we need. The end.
#HailState