So, I guess you're planning on hitting Walgreens on Saturday night for the 13th year in a row to get your mom some chocolates and the latest Nicolas Sparks dvd for Mother's Day?
Well, if you're a college football recruit, you might want to consider getting her something more special, because chances are she's already gotten a lovely letter from MSU football coach Dan Mullen.
Mullen sent a nice note to the mother of Chase Johnson, a 2014 offensive line prospect from Olive Branch, wishing her a happy Mother's Day. Take a look: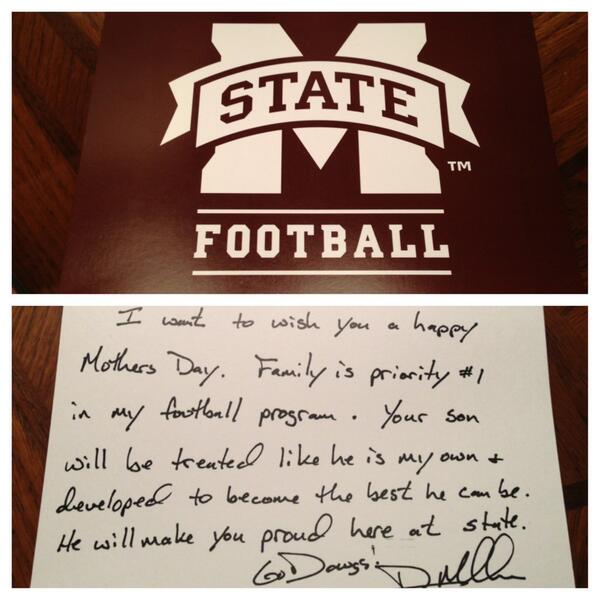 So, if you're opting for the 11th hour gift again, recruits, you might want to step it up this year. You should try, even though Dan has already outgifted you, because we all know mothers love a nice handwritten note.
image via Chase Johnson's Twitter
h/t Paul Jones