Earlier today we told you that MSU and Adidas were teasing a new football uniform reveal set for this Thursday.  It didn't take maybe a few hours after that for them to leak online.
Via, well lots of places by now, this is a leaked photo of MSU's new uniforms, set to be officially revealed this Thursday: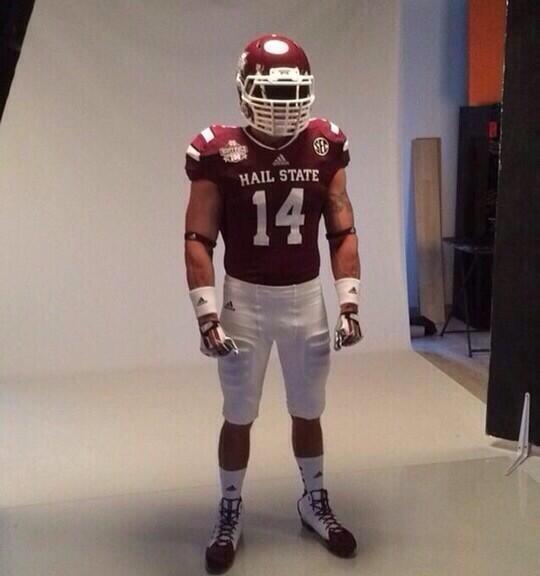 via EliteDawgs, h/t Logan Lowery
IF these are MSU's new uniforms,and at this point it looks very likely that they are, I DIG THEM 100%.  Seriously, these are great.  The look is clean and classic, with a hint of the great late 90s MSU uniforms in them.  There will be a lot of people who will complain about the "Hail State" instead of Miss State or MSU (WE AINT HAIL STATE UNIVERSITY PAAWWWLLLL), but I'm okay with it.  State has been rebranding across the board using Hail State a good bit more, so I understand where this comes from.  The only thing missing for me is the interlocking MSU logo on the helmet, but I know that's a long-gone wish, as supposedly Nike still owns the rights to that.
So, what do you guys and gals think?